Believeland – the Curse is Lifted!
I am not originally from Cleveland, but I married a Clevelander, so I've been regularly visiting Cleveland for over twenty years.  I have been a Cleveland investment property owner for over fifteen years and have lived in the area for over five years.  So, Cleveland is definitely home for me.
And I understand the pain of watching your beloved sports team come close enough to break your heart.  Well, Lebron James, Kyrie Irving and the entire Cavs team have quenched a 52-year drought and brought an NBA Championship to Cleveland.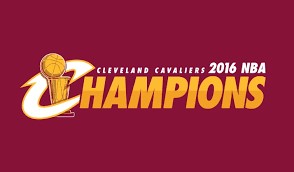 This is turning out to be quite a year for Cleveland – it has played host to presidential candidates, national news personalities and celebrities.  And in a couple of weeks, the GOP Convention will once again put Cleveland on the national stage.  We welcome the visitors and are proud to show them our brand new Public Square; let them lay their heads in one of our five new hotels sprinkled throughout the central business district; have them experience the ease and convenience of our regional transit system; and of course feel some Midwestern hospitality as we show them all that we have to offer.
And there really is a lot of offer.
I hope our visitors venture beyond the Q and visit some of the many nearby eclectic neighborhoods.  They could get around by using one of the best public transportation systems in the nation.  In fact, Detroit is modeling their new rail system on Cleveland's HealthLine.  The Greater Cleveland Regional Transit system can drop you off in the center of some amazing historical neighborhoods peppered throughout the city, each with its own character, that provide visitors and residents alike a never ending list of things to do.
Tremont: One of Cleveland's oldest neighborhoods is a creative mix of historical churches, Victorian homes, modern townhomes, art galleries and award winning restaurants.  In fact, it is home to restaurants owned by national and local celebrity chefs like Michael Simon and Zack Bruell.
Ohio City: The area is known for the 100+ year-old European styled, West Side Market, which draws over one million visitors a year.  It is also known for its beer, as it has the largest concentration of craft breweries in Cleveland.  This is in part thanks to local celebrity brewmaster Sam McNulty, who alone owns five restaurants and a production brewery in Ohio City.
University Circle: A vibrant cultural and performance arts hub that houses leading healthcare institutions like the Cleveland Clinic and University Hospitals as well as stellar educational institutions like Case Western Reserve University and the Cleveland Institute of Art.  It is a young vibrant area where a large percentage of the residential population are students.  The area is projecting an increase in affluent households and a surge in residential and retail development to meet demand.
Waterloo: And if they want to enjoy indie music while supporting local artists and businesses, the Waterloo Arts District on Waterloo Road between E. 152nd and E. 161st Streets in the Collinwood neighborhood is the place to be.  It is an emerging artist area with a plethora of art galleries, live music venues, boutiques and restaurants.  It is also home to Citizen's Pie, one of the areas few Neapolitan-styled pizzerias.
To our visitors, I say "welcome to Believeland.  I hope you enjoy your visit.  And I hope that you come back and visit us again."  Now, I need to head over to Dick's Sporting Goods to secure more Cavs gear for the victory parade and rally.  Go Cavs!