I am not originally from Cleveland, but I married a Clevelander, so I've been regularly visiting Cleveland for over twenty years.  I have been a Cleveland investment property owner for over fifteen years and have lived in the area for over five years.  So, Cleveland is definitely home for me.
And I understand the pain of watching your beloved sports team come close enough to break your heart.  Well, Lebron James, Kyrie Irving and the entire Cavs team have quenched a 52-year drought and brought an NBA Championship to Cleveland.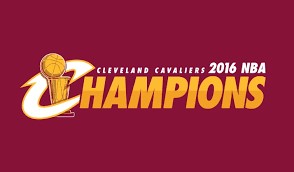 This is turning out to be quite a year for Cleveland – it has played host to presidential candidates, national news personalities and celebrities.  And in a couple of weeks, the GOP Convention will once again put Cleveland on the national stage.  We welcome the visitors and are proud to show them our brand new Public Square; let them lay their heads in one of our five new hotels sprinkled throughout the central business district; have them experience the ease and convenience of our regional transit system; and of course feel some Midwestern hospitality as we show them all that we have to offer.
And there really is a lot of offer.
Read More

›