Exploring and Inspecting Properties
To effectively complete a commercial appraisal or multifamily housing rent comparability study we are required to conduct a thorough exterior and interior inspection of subject properties.  COVID-19 has presented challenges but has not stopped the FRG team from completing comprehensive site inspections.
In the late Spring, as the country began to slowly re-open our client requests increased.  FRG team members often take multi-day trips many times via air travel to complete site inspections.  In early June, FRG had a client commitment requiring an inspection of a property on the border of the states of Wisconsin and Michigan.  Having previously completed projects in the same area, I knew the fastest route to the site was via a one-hour direct flight from Cleveland to Milwaukee and 2.5-hour car drive north of Mitchell Airport to the site.
As I explored this travel option, I found direct flights were no longer available.  As well, my preferred airline only had two flights leaving each day with Milwaukee as the destination.  And the available flights had a total travel time of almost six hours.  Further, both flights would require an overnight stay in Milwaukee.
I needed to find another travel option.
I considered driving and discovered a one-way trip to the site from Cleveland would be a ten-hour drive.  Further, this option would require an overnight hotel stay.  At that time, many hotels, especially those in rural areas were struggling with remaining open and offered few amenities.  Thus, I did not see a hotel stay as a viable option.
I still needed to find another travel option.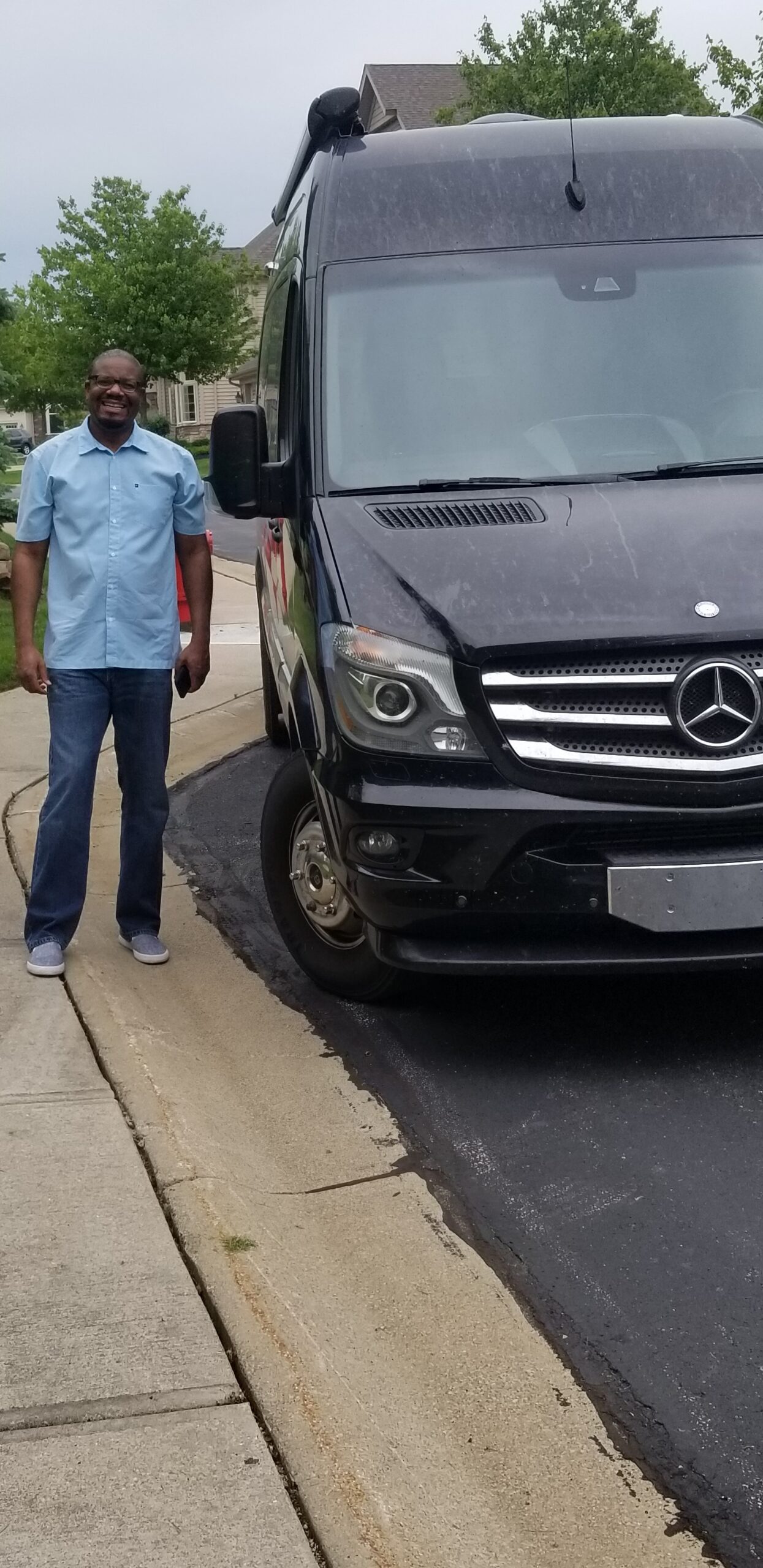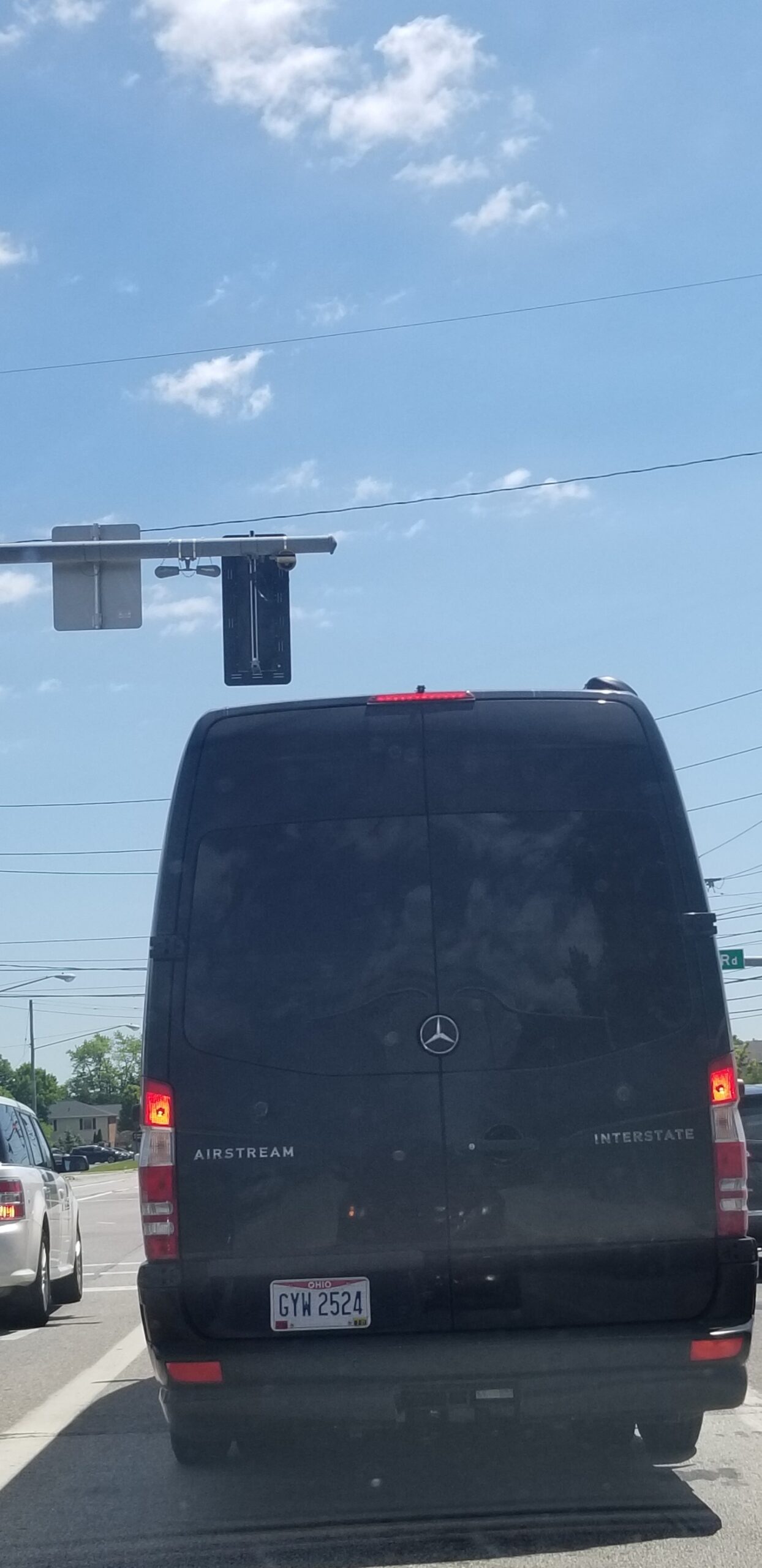 I needed an option which would allow me to drive to the location, as well provide lodging and a meal prep solution.  I decided my best option was to rent a recreation vehicle or RV.   I found the airbnb for RVs – something I never knew existed.  I promptly booked a Class B Airstream for the trip.
The day before the scheduled inspection, I headed out on the open road.  After driving seven hours and crossing the Mackinaw Bridge I found myself in Ignace, Michigan, a town of less than 2,500.  And it was time to find a place to retire for the night, which presented a challenge.  At the time of my travel, COVID-19 state restrictions did not allow reservations or stays at RV campgrounds, thus I could either boondock – park on public land or dry camp – stay in a parking lot.  I decided to dry camp, with the options of staying overnight in the local police station, fire department or hospital parking lot.  I chose the hospital.  After dinner, a restful sleep, shower, and breakfast I was on the road again for 3.5 hours to the subject property to complete the scheduled inspection.
The RV turned out to be a great travel solution.  I was able to complete the site inspection as well as the comparable property inspections in relative comfort.  And as a bonus on my return I had time and diesel fuel, so I stopped along the way and explored – Hiawatha National Forest, Great Lakes Memorial Marina, Mackinaw City, and a sand dune.
I highly recommend RV travel as an affordable, comfortable, and safe travel option.