The Mall – Still the Best Place to Buy a Gift.
Yes, the mall is still the best place to buy an anniversary gift, especially if your wedding anniversary is the day that you are doing the shopping.  I recently celebrated my wedding anniversary.  And as I have every year, I purchased my wife's anniversary gift just in time.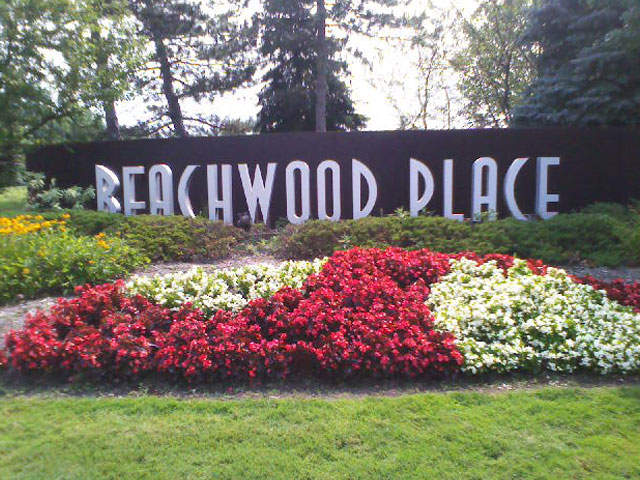 This year, I found myself traveling to three very different malls – Beachwood Place, an enclosed shopping mall; Legacy Village, an open-air lifestyle center and Eton Chagrin Boulevard, a mixed use boutique retail, dining and office space; all of which were no more than 4 miles apart.
Despite the rise in online purchases, shopping centers still account for over half of retail sales in the U.S.  However, the shopping mall experience has changed a lot in the last 25 years.  Today, there are roughly 1,000 enclosed malls and approximately 400 upscale lifestyle centers. These lifestyle centers are often serving as a suburban downtown providing retail, entertainment and community.

In Northeast Ohio, both Legacy Village and Crocker Park are in the midst of renovations and additions to their centers – including construction of hotels and free standing restaurants. And recently, the Village of Orange approved the development plan for the Pinecrest lifestyle center which will be a mixed use center bringing high-end apartments, office space, hotel, entertainment, grocery and other new retailers to Northeast Ohio. Every year there are more and more lifestyle centers opening in the U.S., however, not one new enclosed mall has opened since 2007.
So with the growth in lifestyle centers what is to happen to the traditional enclosed mall?
According to a real estate analytics firm, within the next 10 years about 15% of enclosed malls in the U.S. will close or be converted into non-retail space.  And a majority of the failing malls are those that serve the middle vs upscale market. Northeast Ohio is not immune to the enclosed mall decline. The Cleveland area experienced a mall boom in the 1970s which included the building of two very popular enclosed shopping centers – Randall Park Mall and Euclid Square Mall.
Randall Park Mall (North Randall, Ohio) opened in 1976 and at the time was the largest mall in the country, boasting over 200 stores. In the late 90s, with the growth of retail in the far reaching suburbs, the mall started to decline. Today, a portion of the mall has been demolished and another portion houses Ohio Technical College's motorcycle mechanics satellite training campus. The current owners promise to convert the remaining space into an industrial park.
Euclid Square Mall (Euclid, Ohio) opened a year later in 1977 with almost 100 stores. And similar, to Randall Park Mall their decline started in the late 90s and by 2001 the mall had only sixteen open stores. Today the mall is home to about 24 houses of worship holding their Sunday morning services in abandoned retail locations throughout the mall.
Throughout the country many mid-market mall owners are trying to stunt their decline. Some have even taken the roofs off of their malls to give the open air experience of a lifestyle center. While others who have loss anchor department stores like Macy's and JC Penny are working to replace those anchor locations with fitness centers, discount retailers and restaurants. And finally those that are in the midst of decline are being creative like the owners of Randall Park and Euclid Square malls and seeking alternative uses and tenants for their shopping centers.
I do not know the future of the shopping center, but I do know I need the concept whether enclosed or not to continue to exist.  A shopping center is where I secured my wife's gift.  Yet, as usual, the next day we traveled back there so she could return the gift.  And then traveled to a different shopping center so she could buy what she really wanted.